Club USA Casino Blackjack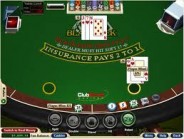 Club USA Casino Blackjack is the best bet for practicing blackjack basic strategy without stress and distractions. The game comes in both free play and real money modes and you can play up to three hands on your own table. The rules are favorable and with a house edge of only 0.71%, better than many casinos. The table minimum is $1 per hand and the maximum is $500.
A Huge Collection of Loose Slots!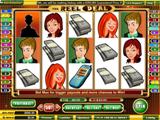 Online casino slots are loose. Why? Because with the lower overhead, no slot employees to pay, and lower taxes, they can afford to pay more back to their customers. Roxy Palace offers a huge range of casino slots for you to play for fun or for real money prizes. From easy to play 3-reel games and fruit slot machines, all the way through to popular video slots, progressives slots and brand new releases from Microgaming, every game provides a high level of quality.
Illinois moves to legalize slots in bars by Howard Stutz
Las Vegas Gaming Wire
SPRINGFIELD, Illinois –- Illinois lawmakers gave the slot machine industry hopes for a new source of potential

revenue Thursday evening.
If Gov. Pat Quinn agrees, International Game Technology, Bally Technologies and Illinois-based WMS Industries could get a much-needed boost to their bottom lines.
Both houses of the Illinois Legislature passed a $29 billion public works program that would be paid for by increased taxes and fees associated with the legalization of video gambling across the state.
Illinois already has a healthy riverboat gambling industry. But the legislation would legalize slot machine in bars and taverns, allowing each approved location to have up to five video gaming devices.
JP Morgan gaming analyst Joe Greff estimated the bill, in its current form, would pave the way for 15,400 locations, implying that an estimated 77,000 slot machines could be legalized.
"We think the real market size for video gaming devices at these pubs is somewhere between 15,000 and 20,000," Greff said. Still, the figure is higher than the roughly 10,000 slot machines currently operated by the state's riverboat casinos.
Lawmakers thought proceeds from the slot machines would bring an estimated $375 million annually into state tax coffers.
The biggest benefactor in the gaming industry might be IGT, especially if video poker is part of the final package.
"We believe it could be the strongest opportunity for IGT, given that it participates more actively in the video poker market," Oppenheimer gaming analyst David Katz told investors. "IGT has historically been the strongest provider in the U.S. of video poker. Bally and WMS have offered video poker with limited success thus far."
Quinn, who replaced ousted ex-Gov. Rod Blagojevich in January, has not indicated whether he would sign the legislation or not. Analysts said the bill received overwhelming support in both houses, which might influence the governor's thinking.
"It supports our view that the weakness in the economy will continue to drive gaming expansion in the U.S.," Katz said.