Club USA Casino Roulette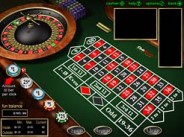 Roulette at Club USA Casino is an elegant affair. The table is double-zero and includes a repeat function and history meter. The sound and graphics are pleasing. The table minimum is $0.25 and maximum is $100.
Win a Fortune with Club USA's Aztec's Millions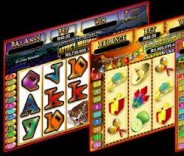 With huge bonus round jackpots and the chance to win at least a $1 Million in a single pull, this Aztec-themed online slot machine has the potential for big wins.
TALLAHASSEE, Florida -- As reported by The Miami Herald: "Gov. Charlie Crist and the Seminole Tribe of Florida began negotiating a new gambling compact Wednesday that would bring revenue to the

state in exchange for the tribe's right to a monopoly on some of its casino games.
"Lawyers for the governor and the tribe met in Tallahassee to set schedules and review the issues to be discussed, said George LeMieux, a Tallahassee lawyer and Crist's former chief of staff who will be a part of the governor's negotiating team. They will resume discussions in mid-July with a goal of completing the talks by Aug. 31, he said.
"The governor must re-negotiate the agreement he signed in 2007 with the Seminole Tribe of Florida because it was invalidated by the Florida Supreme Court a year ago. Since then, the Florida Legislature passed legislation that lays out the framework for what Crist should seek in his talks with the tribe.
"Under those guidelines, the state would give the Seminoles the exclusive right to operate slot machines outside of Miami-Dade and Broward counties and the exclusive right to banked card games -- blackjack, baccarat and chemin de fer -- in Broward and Hillsborough counties. In return, the tribe would be expected to pay the state at least $150 million a year..."