Club USA Casino Craps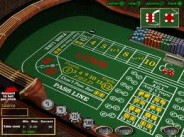 Club USA Casino has good craps action at their site. They offer private, public and reserved tables. The minimum bet is $1 and the max is $500. The casino offers behind the line odds. Nice graphics and sound add up to a satisfying craps experience. Good shooting.
Free Slot Tournaments Going on Now at Roxy Palace!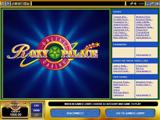 Roxy Palace has slot tournaments 24 hours a day with guaranteed freerolls and free buy-ins. There's a huge variety of types of tourneys to enjoy. Sign up now, join the fun and win some cash!
UNITED KINGDOM - As reported by Informationweek.com: "The European Commission has raised the ante in its high-stakes battle with the United States over online gambling. Maintaining that U.S.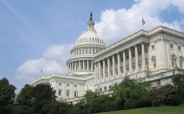 The Senate is reviewing a bill that would legalize some forms of Internet gambling. laws on Internet gambling violate global trade regulations, the European Union on Wednesday urged the United States to drop its ban on non-U.S. online gambling companies.

The EU action follows action earlier this week by the Department of Justice to freeze the accounts of some 27,000 online poker players. The rapid-fire developments focus more attention on proposed legislation by Rep. Barney Frank, D-Mass., that would regulate online gambling and remove many of the problems associated with it.
"The European Commission report provides yet another reason why the administration and Congress should support pending legislation to regulate Internet gambling, which would resolve the trade agreement violation and better protect consumers," said Jeffrey Sandman, spokesman for the pro-gambling Safe and Secure Internet Gambling Initiative..."