Club USA Casino Craps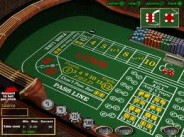 Club USA Casino has good craps action at their site. They offer private, public and reserved tables. The minimum bet is $1 and the max is $500. The casino offers behind the line odds. Nice graphics and sound add up to a satisfying craps experience. Good shooting.
Roxy Palace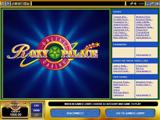 Roxy Palace features plenty of user friendly games with realistic design and crisp, exciting play. The casino has more than 100 slots including 3-reels and 5-reels with multiple paylines, as well as bonus feature slots. There are lots of video poker games. Table games include Blackjack, Roulette, Craps, Baccarat, Let Them Ride, Tri-Card Poker, and Casino Hold 'em.

LAS VEGAS, Nevada - As reported by the Las Vegas Sun: "Skeptics have been suggesting for decades that Las Vegas has built more hotel rooms than can be filled, and still with every economic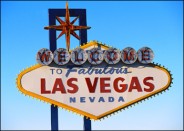 downturn, the Strip bounces back with remarkable occupancy rates, stoking even more construction.
It may be the closest that man has come to creating a perpetual motion machine.
But the machine is sputtering now, and will sputter more through 2010, according to two new reports out this week that fret about the number of hotel rooms being added to the market next year.
In their reports, debt analysts at Deutsche Bank and CreditSights zeroed in on the impending flood of new hotel rooms on and near the Las Vegas Strip — a market struggling with an oversupply of rooms, slot machines and gaming tables.
"The challenge for the casinos will be to maintain hotel occupancy even as new supply is brought on over the next 14 months," CreditSights said in its report.
Even without taking into account the 3,815 rooms at the stalled and bankrupt Fontainebleau resort, analysts say new rooms coming online at CityCenter and elsewhere will pressure the Las Vegas industry.
CreditSights noted that lower room rates are helping to fill Las Vegas hotels, but sales of condominium units on and near the Strip have come to a near standstill with 2,200 vacant units on the market..."