Club USA Casino Blackjack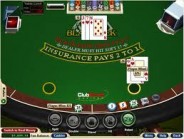 Club USA Casino Blackjack is the best bet for practicing blackjack basic strategy without stress and distractions. The game comes in both free play and real money modes and you can play up to three hands on your own table. The rules are favorable and with a house edge of only 0.71%, better than many casinos. The table minimum is $1 per hand and the maximum is $500.
Free Slot Tournaments Going on Now at Roxy Palace!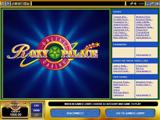 Roxy Palace has slot tournaments 24 hours a day with guaranteed freerolls and free buy-ins. There's a huge variety of types of tourneys to enjoy. Sign up now, join the fun and win some cash!
DOVER, Delaware -- As reported by USA TODAY: "The Delaware legislature took the first step toward establishing sports gambling in the state, approving a bill early Friday morning that was opposed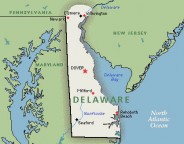 by every major sports league in the USA along with the NCAA.
"Days after a similar bill failed to garner enough votes in the state's house of representatives, the reworked bill — which gave some concessions to the operators of the state's three casinos — passed by a 30-4 margin. The bill still needs to be approved by the senate then signed by Gov. Jack Markell, who is looking to a sports lottery to help alleviate the state's budget crisis.
"'My administration worked with the leadership in the house and senate to get this done," Markell said in a statement. 'We never stopped fighting to do what was right for the taxpayers of Delaware.'
"Representatives from the casinos described the bill as just as bad as the initial proposal, but Markell said the new bill addresses all the issues. The casinos will be allowed to eventually install table games — only video poker and other electronic gaming are allowed now — and they will get an even split in the sports lottery revenue, up from a smaller chunk the original legislation offered.
"Delaware, Oregon, Nevada and Montana were grandfathered in under a 1992 federal law that precludes states from establishing sports gambling. Delaware had a sports lottery briefly in the 1970s..."