A Huge Collection of Loose Slots!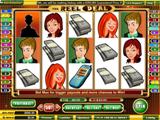 Online casino slots are loose. Why? Because with the lower overhead, no slot employees to pay, and lower taxes, they can afford to pay more back to their customers. Roxy Palace offers a huge range of casino slots for you to play for fun or for real money prizes. From easy to play 3-reel games and fruit slot machines, all the way through to popular video slots, progressives slots and brand new releases from Microgaming, every game provides a high level of quality.
Club USA Casino Craps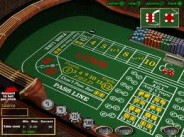 Club USA Casino has good craps action at their site. They offer private, public and reserved tables. The minimum bet is $1 and the max is $500. The casino offers behind the line odds. Nice graphics and sound add up to a satisfying craps experience. Good shooting.
DOVER, Delaware -- As reported by The News Journal: "Delaware's new sports betting law complies with the state's constitution, the state Supreme Court has concluded in a ruling released this morning,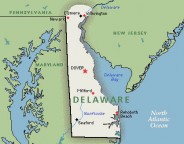 paving the way for bets on football games and other sports as early as September.
"In an advisory opinion signed by all five justices, the high court ruled that the sports betting law signed this month by Gov. Jack Markell would constitute a lottery, the only kind of sports gambling -- besides bets on horse races -- permitted under the the constitution.
"An attorney for the National Football League had argued before the justices last week that sports betting involved too much skill to be considered a lottery whose outcome was based on chance.
"The court ruled, however, that the constitution 'allows lotteries to involve an element of skill, as long as chance predominates" and wrote that the games that are created for gamblers "must assure that chance is the predominant factor...'"