Club USA Casino Blackjack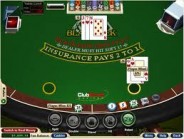 Club USA Casino Blackjack is the best bet for practicing blackjack basic strategy without stress and distractions. The game comes in both free play and real money modes and you can play up to three hands on your own table. The rules are favorable and with a house edge of only 0.71%, better than many casinos. The table minimum is $1 per hand and the maximum is $500.
Free Slot Tournaments Going on Now at Roxy Palace!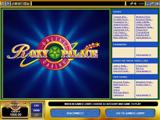 Roxy Palace has slot tournaments 24 hours a day with guaranteed freerolls and free buy-ins. There's a huge variety of types of tourneys to enjoy. Sign up now, join the fun and win some cash!
DOVER, Delaware -- As reported by The News Journal: "Delaware's casinos could pump an extra $95 million a year into the state's general fund by mid-2012 from stepped up slots traffic, new table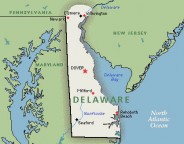 game ventures and sports betting, an industry official said today.
"But Dover Downs Chief Executive Officer Edward J. Sutor, at a meeting in Dover, said that new state taxes and fees for slots and sports betting could weaken overall returns, potentially discouraging growth and setting up a 'death spiral' for gambling centers.
"Sutor, who represents casinos and the horse racing industry on the legislature's Table Game Committee, made the point after releasing draft revenue forcasts for sports betting, table games and additional slots play generated by both changes.
"The Legislature declared its intent to allow table games such as poker, blackjack and roulette as soon as possible but lawmakers still have to vote on oversight and division of the profits.
"Lawmakers gave the three-member panel until July 28 to recommend terms for splitting table game revenues and provisions for oversight..."