A Huge Collection of Loose Slots!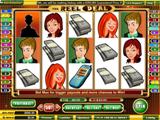 Online casino slots are loose. Why? Because with the lower overhead, no slot employees to pay, and lower taxes, they can afford to pay more back to their customers. Roxy Palace offers a huge range of casino slots for you to play for fun or for real money prizes. From easy to play 3-reel games and fruit slot machines, all the way through to popular video slots, progressives slots and brand new releases from Microgaming, every game provides a high level of quality.
HARTFORD, Connecticut -- As reported by The Boston Globe: "Officials looking to help solve Connecticut's multibillion-dollar deficit thought they had found an easy way to raise another $5 million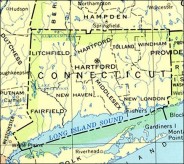 Connecticut a year: allow casinos to serve alcohol 24 hours a day.
"More hours of bar service would mean more gambling, they figured, which would mean the state could collect more slot machine profits.
"But the proposal by Governor M. Jodi Rell's administration came to a sudden end at about 3:30 a.m. on March 7, when a car leaving the Mohegan Sun casino turned the wrong way down Interstate 395, headlights off, and slammed into a van full of college students on their way to Logan International Airport. They were scheduled for a flight to Uganda, where they had plans to help out at an orphan age over spring break.
"Elizabeth Durante, a 20-year-old pre-med student at Connecticut College in New London, was killed.
"The car's driver, Daniel E. Musser, 24, a sailor from the Naval Submarine Base in Groton, was charged with manslaughter and driving under the influence and faces up to 19 years in prison.
"The next day, Rell called Durante's death 'an unconscionable tragedy' and pulled back her budget proposal to make alcohol available 24 hours at the casinos..."