A Huge Collection of Loose Slots!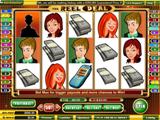 Online casino slots are loose. Why? Because with the lower overhead, no slot employees to pay, and lower taxes, they can afford to pay more back to their customers. Roxy Palace offers a huge range of casino slots for you to play for fun or for real money prizes. From easy to play 3-reel games and fruit slot machines, all the way through to popular video slots, progressives slots and brand new releases from Microgaming, every game provides a high level of quality.
Club USA Casino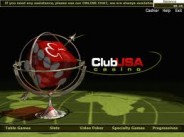 Club USA Casino has burst onto the online casino scene and has won a lot of support from online gamblers. Accepting players from around the world, including the US market, Club USA Casino has a wide variety of slots and games on offer. The casino also has a good sign-up bonus and great customer support. For fun casino action, check out Golden Casino. Club USA Casino accepts US players.
TEL AVIV, Israel -- CogniSafe today announced the availability of its PitBoss endpoint solution for cheating online. The program has the ability to prevent cheating through the use of online bots,


online advisors, software cheats and even collusion. The Bot protection program within PitBoss has already been successfully deployed for online gaming clients. In addition to protecting online games from cheaters, the system, which monitors games without affecting the player's experience, can provide operators with player data such as playing habits and skill levels.
"We are excited to be able to offer a complete solution to online cheating that works across a large variety of game types," said Shmuel Konforty, Chief Technical Officer at CogniSafe. "Whether gamers are playing card games such as poker, board games such as chess or almost any other form of game, we have a proven solution to any potential cheating scenario."
Pitboss gives online gaming companies the ability to assure customers a safe and fair gaming environment which is vital to new player subscriptions and retention. CogniSafe addresses online cheating detection covering different types, such as:
• Online Playing Bots: When Bots play instead of the gamer. Bot types include Collusion Bots and Bonus Bots.
• Collusion or Player Associations: When two or more gamers (or one gamer using multiple computers) at the same table, share information about their state (such as the holding cards).
• Software cheats: Hacking the game client gaining unfair advantage over other gamers.
• Online Advisors: When gamers use probability calculators to boost their performance.
• Inside Information (Logic Anomaly): When the gamer has access to information that should be confidential (such as the next card to be dealt).
• Cutting the Cord: When a gamer disconnects his Internet connection upon realizing that his cards won't hold up.
Since Pitboss is available as an endpoint solution it can be tailored to fit the needs of each individual customer. The system can also be updated to recognize new forms of cheating.