No Tipping Saves Money at Online Casinos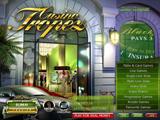 Even though you can choose not to tip when playing craps and blackjack at a casino in the real world, you will probably not make any friends or be treated that well. When you play online, you don't have to worry about tipping, because there's nobody there tip and no way to do it. So here's a tip. . .if you want to stretch your gambling dollar, play online. We recommend Casino Tropez as a great casino to try.

Pennsylvania Gaming Control Board
Formed at the end of 2004, the Pennsylvania Gaming Control Board is directly responsible for awarding licenses for the fourteen future gaming facilities in the state. The site has information regarding the selection process, the latest news, the members and executives at the agency, and gaming regulations.
BENSALEM, Pennsylvania – As reported by the Philadelphia Inquirer: "At Philadelphia Park in Bensalem last week, workers were putting the finishing touches on rides for the temporary carnival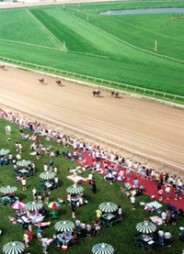 Picnic Grove at Philadelphia Park that opened Thursday on the horse track's property.
"It is a once-a-year, family-oriented event that offers lots of rides, a magic show, a midway, and a petting zoo and attracts lots of traffic and people. The 'state fair,' as the promoters call it, lasts 11 days.
"Meanwhile, the township of Bensalem is prepping for a much larger influx of people - the 4.4 million customers expected to gamble each year on Philadelphia Park's 3,000 new slot machines.
"If the casino opens later this year, as appears likely, it will be the first of 14 slots parlors approved by the legislature to start operations.
"…The exact start date of gambling, initially in a temporary casino, depends on when the Pennsylvania Gaming Control Board approves a slots license for track owner Greenwood Gaming & Entertainment Inc. That is expected this fall. Eventually, a $305 million restaurant, hotel and gambling complex is expected to be built.
"…The township stands to gain dramatically in the financial column: It will get 2 percent of the casino's gross receipts, or a minimum of $10 million a year, as mandated by the 2004 law legalizing slots gambling in Pennsylvania. Bensalem, Bucks County's largest municipality, with a population of 58,434 in the 2000 census, has a $59.23 million budget for this year…."