BILOXI, Mississippi -- The Beau is back. In a symbolic ceremony led by U.S. Senator Trent Lott, Mississippi Governor Haley Barbour, Biloxi Mayor A.J. Holloway and MGM MIRAGE executives, Beau Rivage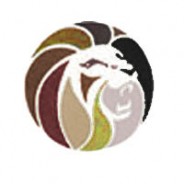 Resort & Casino opened its doors for business today, ushering in nearly 4,000 employees and continuing the era of hope and recovery for the Gulf Coast.
"The re-opening of Beau Rivage represents a milestone in the recovery of the Coast and underscores an important message that Mississippi is again open for business," said Mississippi Governor Haley Barbour. "From the earliest days after Katrina, I said the private sector will determine the success of our efforts to build a Mississippi that is bigger and better than ever, and the tourism and entertainment sectors remain absolutely crucial elements of that goal. I applaud the courage, commitment and determination of the Beau's management and employees to get back to work."
For this significant occasion, uniformed Beau Rivage employees paraded up the main drive to the porte cochere for a ceremonial "door opening" as they literally took steps to bring a sense of normalcy to their lives: going back to work. Along both sides of the processional, their families and members of the community lined the streets to support them. Employees were welcomed by Lott, Barbour, Holloway; Terry Lanni, MGM MIRAGE Chairman and CEO; Bobby Baldwin, President and CEO of Mirage Resorts; and George Corchis, President and COO of Beau Rivage. The resort opened to guests immediately following the ceremony.
The opening will have an immediate, significant impact on the local economy while simultaneously helping to revitalize Biloxi tourism as the premier resort destination on the Coast. Gaming has long been a catalyst for economic development in the region, spurring tax income and capital investments to benefit the local community and the entire state.
"MGM MIRAGE is pleased to play a leading role in the rebuilding of Biloxi and helping to reinvigorate Gulf Coast tourism," said Mirage Resorts President and CEO Robert Baldwin. "The State of Mississippi and its leadership have shown tremendous courage in the face of adversity and we have absolute confidence that Biloxi will once again be a top tourist destination. I'd also like to extend a special thank you to our outstanding business partners at Tishman Construction, Yates Construction and Gensler Architecture, as well as our own MGM MIRAGE design team, for helping us achieve an ambitious construction schedule."
Beau Rivage President George Corchis said: "This day is about hope and perseverance. We're extremely proud to bring our employees back to work and of the incredible job our team and partners have done to get the Beau open just 12 months after Katrina. This is a tribute to the people of Biloxi and their unyielding determination to prevail. We share in this determination and will work aggressively to help Biloxi achieve a more prosperous status than ever before."
Beau Rivage currently features 1,740 guest rooms and suites, a redesigned casino, seven restaurants, four lounges and bars, seven retail venues, spa and salon, pool and convention center. Additional restaurants, retail outlets and attractions will be introduced throughout the fourth quarter.
FEATURES OF THE 'NEW' BEAU RIVAGE
* Completely enhanced architecture and interior design scheme boasting contemporary ambiance infused with the resort's signature southern charm and elegance
* Redesigned casino floor including a new poker room, state-of-the-art gaming areas and a stylish high-limit room
* Enhanced atrium and lobby area featuring a variety of magnificent 15-foot butterfly replicas
* Redesigned guest rooms and suites with fresh, modern decor and luxurious amenities including pillow top mattresses and 32-inch flat screen TVs
* A spa and salon with an expanded service menu, which includes a fusion of treatments found at the world's top resorts and perfected with a southern flair
* New casino lounge -- Breeze Bar -- located at the heart of the action
* 50,000-square-foot meeting and convention facility flexible enough for small groups or conventions accommodating up to 1,800 people
* Three new gourmet restaurants scheduled to open in December, including celebrity chef Todd English's Olives
* Fallen Oak Golf Course, designed by Tom Fazio, scheduled to open in November 2006.
MGM MIRAGE
3600 Las Vegas Boulevard South
Las Vegas, NV 89109
Phone: (702) 693-7120
Fax: (702) 693-8626
Website: www.mgm-mirage.com

MGM MIRAGE is one of the world's leading gaming companies. It owns and operates 24 properties located in Nevada, Mississippi and Michigan, and has investments in four other properties in Nevada, New Jersey, Illinois and the United Kingdom. MGM MIRAGE has also announced plans to develop Project CityCenter, a multi-billion dollar mixed-use urban development project in the heart of Las Vegas, and has a 50 percent interest in MGM Grand Macau.
Beau Rivage Resort & Casino
875 Beach Boulevard
Biloxi, MS 39530
Phone: (228) 386-7111
Toll Free Phone: (888) 567-6667
Website: www.beaurivage.com

The 32-story Beau Rivage features 1,740 rooms, including 95 luxury suites. Each room has original artwork and offers a stunning view of the Mississippi Gulf or the Back Bay. The resorté─˘s 85,000-square-foot casino features the excitement of table games and slot machines, offering guests 24-hour enjoyment. The resort also offers a 'casino within a casino' that provides guests with a non-smoking area.