Club USA Casino Blackjack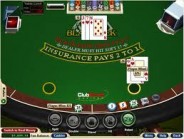 Club USA Casino Blackjack is the best bet for practicing blackjack basic strategy without stress and distractions. The game comes in both free play and real money modes and you can play up to three hands on your own table. The rules are favorable and with a house edge of only 0.71%, better than many casinos. The table minimum is $1 per hand and the maximum is $500.
LAS VEGAS, NV - The timeless musical group The Beach Boys will bring its unparalleled talent to the stage at Mandalay Bay Beach Saturday, May 23 and Sunday, May 24. The concert is scheduled to begin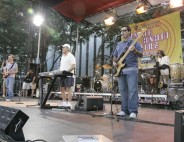 at 9:30 p.m.
America's band, The Beach Boys, continues to play more than 100 shows annually, setting attendance records and selling out fairs, festivals, performing arts centers and casinos along the way. Few, if any, acts can match the group's concert presence, spirit and performance. The Beach Boys found through its music the key to unfading youth and they made copies for everyone. To these guys, the beach isn't just a place where the surf comes to play, it's where life is renewed and made whole again.
Tickets priced at $47, including taxes and service charges, are now on sale and available at all Las Vegas Ticketmaster locations (select Smith's Food and Drug Centers and Ritmo Latino). Ticket sales are limited to eight (8) per person. To charge by phone with a major credit card, call Mandalay Bay at (877) 632-7400 or Ticketmaster at (800) 745-3000. Tickets also are available for purchase at www.mandalaybay.com or www.ticketmaster.com.

Mandalay Bay Resort and Casino
3950 Las Vegas Blvd. South
Las Vegas, NV 89119
Phone: (702) 632-7777
Toll Free Phone: (877) 632-7800
Website: www.mandalaybay.com

The Mandalay Bay Casino and Resort is a high-quality property on the Las Vegas Strip. The resort features over 3,300 guestrooms, making it one of the largest hotels in Las Vegas. The casino boasts more than 120 tables with a large variety of table games, including roulette, poker, blackjack, craps, and more. High-rollers enjoy their own high-stakes area. If you prefer slots and video poker machines, the casino has over 2,400.