PITTSBURGH -- PITG Gaming LLC, owned by Detroit Businessman and Casino Magnate Don H. Barden, was awarded a license Wednesday, December 20, 2006 by the Pennsylvania Gaming Control Board.
The announcement,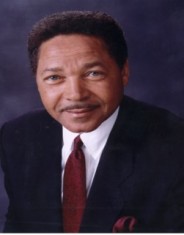 Don Barden, chairman of Majestic Star LLC
made early Wednesday, means that Barden's group will be able to construct a $455 million casino on the city's north shore near the Ohio River. In securing the license, Barden beat out two other bidding groups, Forest City Enterprises/Harrah's Station Square and Isle of Capri Casinos Inc.
"It is a pleasure and an honor to be able to bring the company's rich gaming tradition to Pittsburgh, so this is a very exciting day for me," said Barden. "I'm also excited that this project will allow me to be a part of the Hill district's rebirth."
The announcement also happened to coincide with Barden's 63rd birthday.
Barden's Majestic Star Casino will sit on 17 acres, be a 400,000 square foot facility, and eventually boast 5,000 slot machines. It is expected to create 7,000 jobs ---4,000 tied to construction and 3,000 permanent and full- time positions when the site opens. The site is expected to be completed by March, 2008.
PITG Gaming also plans to assist with a $350 million redevelopment plan in the Lower Hill---with input from the area's stakeholders. PITG will also invest $7.5 million a year for the next 30 years toward the cost of a new arena.
The country's first and only African American to own a national casino company, Barden owns five other casino properties-one Las Vegas, Nev., another in Tunica, Miss., a third in Black Hawk, Colorado and two in Gary, Indiana-- with annual revenues exceeding $500 million. Barden is Chairman, President and CEO of Barden Companies, Inc., one of the largest and most successful African American owned businesses in America.
Majestic Star Casino, LLC
1 Buffington Harbor Drive
Gary, IN 46406
Toll Free Phone: (888) 2B-LUCKY
Website: www.majesticstar.com

The Majestic Star Casino, LLC is a multi-jurisdictional gaming company that owns and operates one riverboat gaming facility located in Gary, Indiana (Majestic Star) and two Fitzgeralds-brand casino-hotels located in Tunica County, Mississippi (Fitzgeralds Tunica) and Black Hawk, Colorado (Fitzgeralds Black Hawk). The casinos collectively contain approximately 3,461 slot machines, 92 table games and 507 hotel rooms.