Find Loose Slots... Play Online!
Roxy Palace has some of the loosest slots on the web. Their selection is huge and with less overhead, employee costs and taxes than your typical brick and mortar casino, they can afford to give back a bigger percentages of bets back to the customer. If you're looking for loose slots, play online!
Free Slot Tournaments Going on Now at Roxy Palace!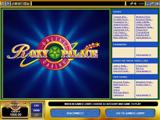 Roxy Palace has slot tournaments 24 hours a day with guaranteed freerolls and free buy-ins. There's a huge variety of types of tourneys to enjoy. Sign up now, join the fun and win some cash!
PHOENIX, Arizona -- As reported by The Arizona Republic: "The leader of the Tohono O'odham Nation is calling a new tactic by the City of Glendale to block his tribe from building a casino in Glendale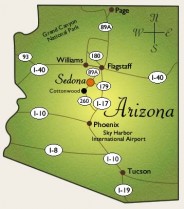 'desperate.'
"...Glendale has been fighting to keep the tribe from building one of the state's largest casinos and a 600-room hotel near University of Phoenix Stadium on land that could become a reservation.
"...The city's latest argument involves a strip of land in the middle of the tribe's property at 95th and Northern avenues. Glendale argues that the property is within city boundaries and under federal law cannot be developed for gambling.
"The Tohono O'odham tribe is allowed to buy and develop land only in unincorporated areas of Pima, Pinal or Maricopa counties, according to a federal act permitting the tribe to replace reservation land damaged in the 1970s by a federally built dam. That means land within Glendale's borders would be off-limits to the tribe.
"The city contends 46 acres, more than a third of the proposed 134-acre casino site, have been incorrectly labeled as unincorporated..."