The Everything Craps Strategy Book
by Larry Edell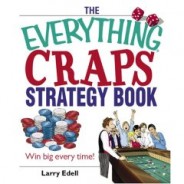 Larry Edell's Everything Craps Strategy Book is full of information for the aspiring craps player or for someone who wants to hone their craps skills. The book includes basic odds and theory overview, don't pass and don't come strategies, a discussion of betting systems, prop bet systems, and much more. Also included are sections on dice control techniques, craps tournaments, and an in-depth look at how to get complimentaries while playing craps.

Smarter Bet Guide to Craps
by Basil Nestor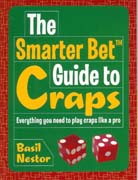 Some craps bets are good, some are not-so-good, and some are for suckers. The Smarter Bet Guide to Craps separates the best from the rest, and makes craps easy to learn. Everything is here in a clear-cut format: Table layout, dice-shooting techniques, a detailed analysis of every craps bet, and mathematically proven strategies that help lower the casino's advantage. A good basic guide to the game for players who are just starting out.