A History of Playing Cards
by Catherine Perry Hargrave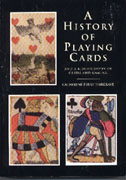 This is actually a reissue of an old book that went out of print as a hardbound. Subtitled A Bibliography of Cards and Gaming, it includes an enormous annotated bibliography of more than 900 items on playing cards and games, and over 1,400 illustrations. Praised as the most authoritative and complete treatment of its kind, the book is profusely illustrated and gives a fascinating overview of heraldry, geography, history, and the social and political activities of man over the past six centuries. Includes playing cards of the West and of China, Japan, India, Europe, and Russia.

Bluegrass Days - Neon Nights
by John Smith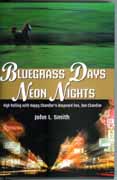 Takes you through the rollicking life and times of legendary Las Vegas casino host and bon vivant, Dan Chandler. The wayward son of former Kentucky Governor and Major League Baseball Commissioner Albert "Happy" Chandler, Dan likes to say he started at the top and has spent his life working his way to the middle. Along the way, you'll meet an endless parade of famous politicians, entertainers, and Hall of Fame athletes and learn an insider's perspective on Las Vegas history and Kentucky politics. Dan arrived in Las Vegas as the gambling capital's mob days were fading, but Caesars Palace had no shortage of characters — and he became intimate friends with super high rollers and stars ranging from Waylon Jennings and Willie Nelson to Jimmy Buffett, Frank Sinatra, and the Lennon Sisters.